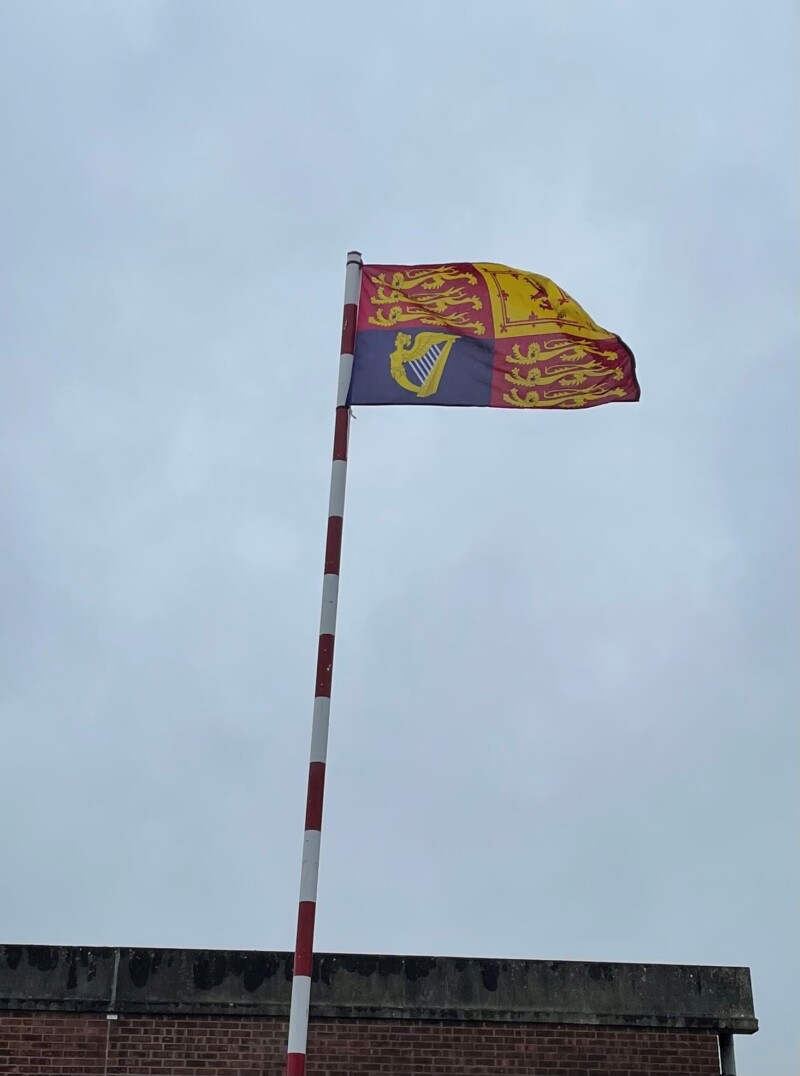 If Heineken made flag poles etc
We love our queen and we also like flying a flag. Combine that with our flag pole and you have got the perfect mix. Our car parks security barrier (which is never down) doubles up as a brilliant place to hang your standards.
Football and er other events like that give us a perfect excuse to go all "Northern Ireland".
I just wish the queens jubilee was being better represented with something better than Platinum!!. Surely a diamond would be more apt. Platinum sounds more akin to Stainless Steel.
Anyway all at Landscape Services (SW) Ltd would like to wish HRH ER 2nd all the best for her celebration.