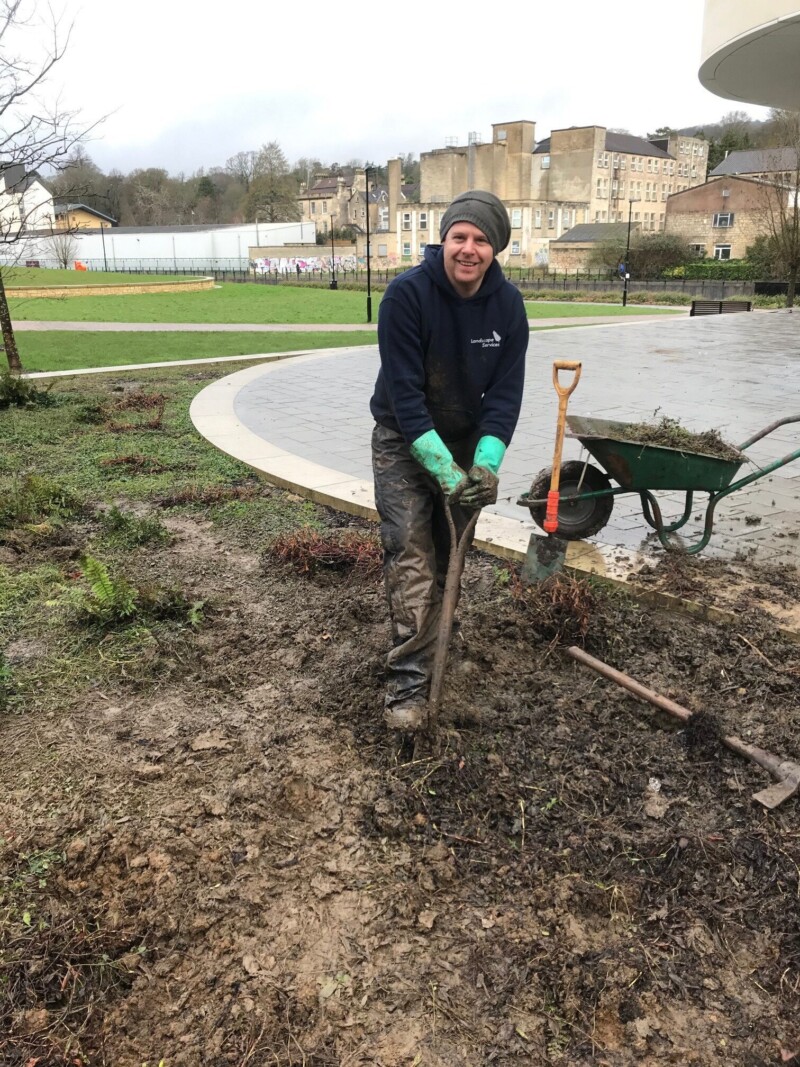 Darren is looking forward to his next school reunion
Smiley as ever Darren prepares for another day of planting.
You can see the conditions were just terrible but sadly this is all part of the job at this time of the year.

But is this the smile of a man on the edge ?. About to crack?.
No its the smile of someone who knows what's coming.
This is a classic Ying and Yang situation

Yes it is horrible in the cold, wet, windy, muddy outside at this time of the year but spring is just around the corner.

Soon its shades, windows down, t shirts on, music playing, sun tan lotion applied and the gardens looking fantastic.

Darren knows this.
Honestly.