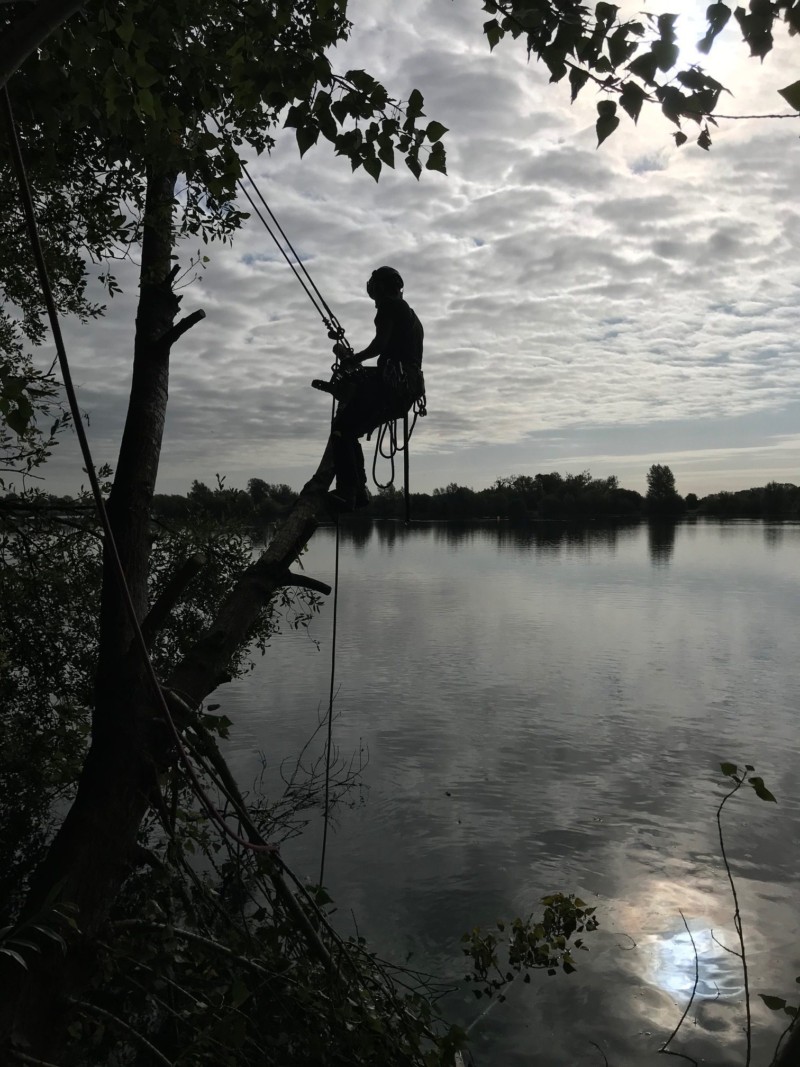 They Shall Not Dive !!
If you are as old as me you might just remember the S-x Pistol song No Fun. Paul ( pictured) and myself were very sad to do this job. We were removing a branch that had served as an improvised diving board during the summer at this lake close to South Cerney. We both agreed that in our younger years we would have been belly flopping into the lake ourselves. However during lockdown the adjacent park had become a mecca for all and sundry resulting in literally hundreds of youngsters filling the local vicinity. Many just came along for some harmless fun but sadly as ever there was also the undesirable element. Night time was also "No Fun". This combined with huge amounts of rubbish that needed clearing daily sadly led to the park being temporarily closed.
Things are getting back to normal and the park has reopened.
Hopefully some thoughtful alterations to the parks management will ensure that it stays open next summer and will be safe and clean for all to use
Picture copyright: W.Stops Lucky-Shot, photography