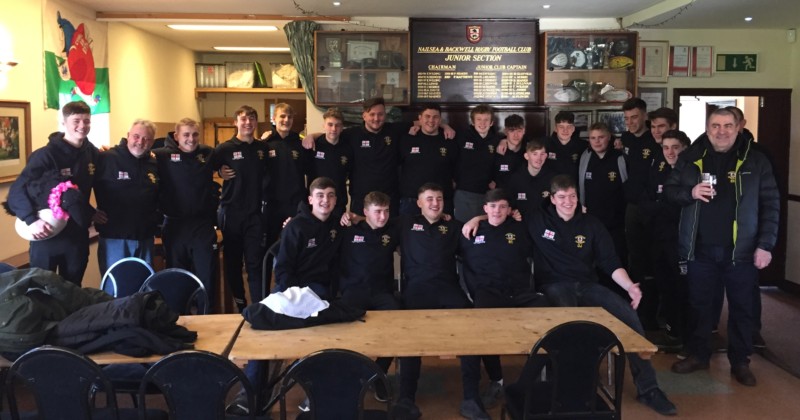 Colts tour to Georgia.
Nailsea and Backwell RFC under 18's have just returned from a trip of a lifetime. They have spent a week on tour in Georgia. Talk about an adventure. No one I know has been before but rugby there is massive. The team were based in the capitol Tbilisi and played 3 matches including one against the National Academy under 18's. Needless to say that match was a bit of a steep learning curve for the boys. However they also played the national east academy and the west academy. These games were very competitive and the boys held their own. They even got to sing the national anthem before each game. The other passion in Georgia is wrestling which gives you an idea of the physicality the boys were up against. The Georgians are giants. Anyway apart from a dislocated thumb they all came back in one piece. The people were friendly and the country including the Caucus mountains was beautiful. A big thank you is owed to the management team of Evan Hughes ( who was the Georgian Rugby Unions official guest at the opening of the new National Library in Tbilisi ), Phil Mathews and especially Chris Down who did much of the planning. Also Terry whose never ending toil ensured that mum's Claire and Julia organised fund raising events that helped so much with expenses.
Also well done to old fellas who went along as "responsible" adults. They look like they aged 10 years out there.