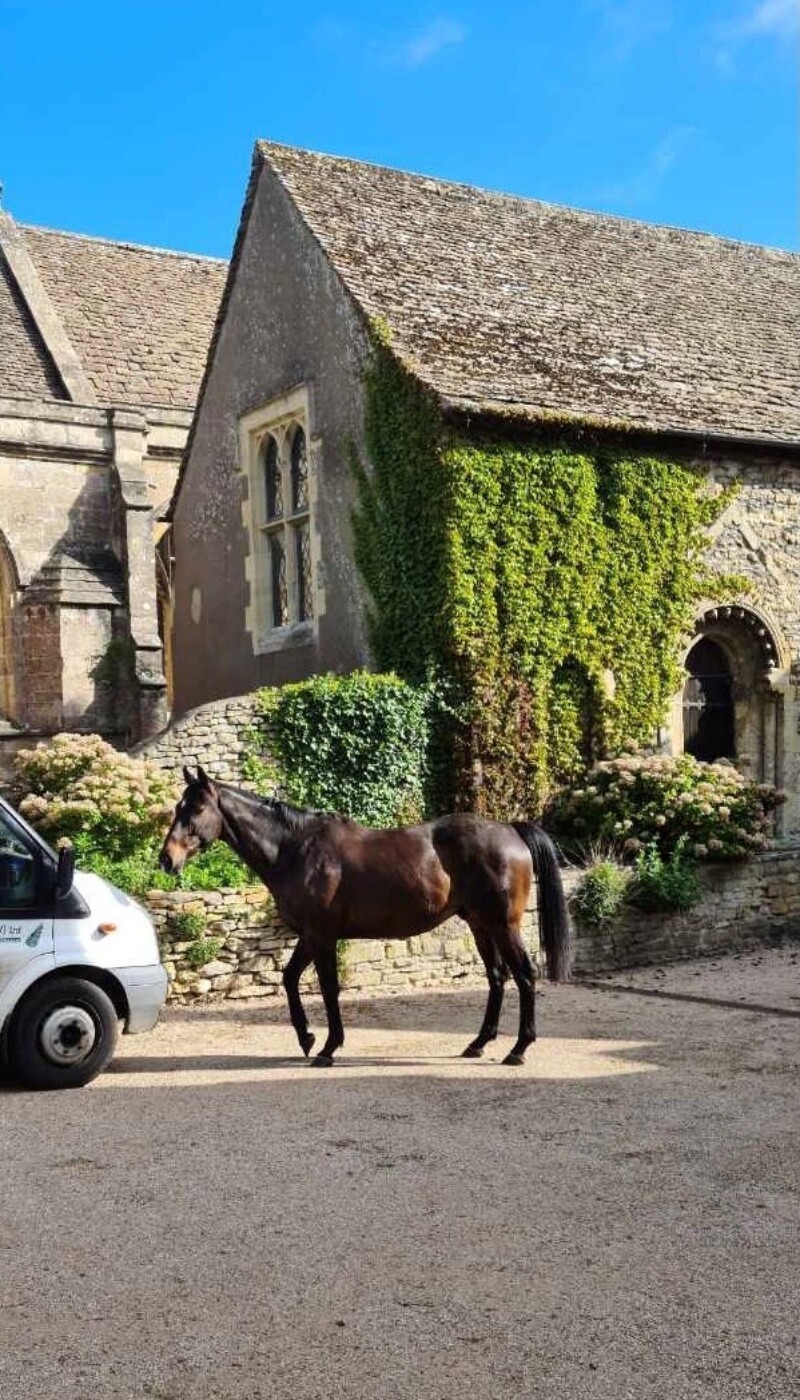 The Horse at Horton
Horton Court is a fantastic place. The house is owned by The National Trust. It dates back hundreds of years and is right up there with the best sites Landscape Services (SW) Ltd look after. The gardens are secluded with a small lake, mature plane trees and an Italianate Ambulatory (Loggia). If you don't know what this is Google it. This isn't Wikipedia!!.
Last time the team were on site they were meet by a couple of thoroughbreds. Beautiful horses but not the best when it comes to lawn care!. The duo could not resist the lush meadow in the lower areas of the garden and had found a way in.
The issue was soon sorted by foreman Phil S who bravely mounted the horse's ( Ooo matron!) and rode them back to their base with one hand on the horses mane waving his baseball cap in the other hand screaming yeeehaaa!
Sadly not really. We located the owners and they came and took the horses back home.
Anyway it makes for an interesting day.
Please note Horton Court is only open to the public a few days a year. Please see the National Trust website for details